Club Captain 2023 – Mr John Barnes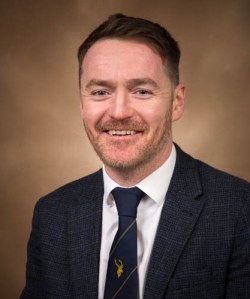 As Captain of Arcot Hall Golf Club it gives me great pleasure to welcome you to Arcot Hall Golf Club. It is a great honour and privilege to have been appointed as Captain of our great Club.
I would like to thank our outgoing Captain Gary Fairfax for his excellent stewardship over the last year, including the continual support and advice Gary has offered to me as his Vice-Captain. There is much to live up to following the great Captains of the past and I will do my best to make my own positive impact, as well as listen to you and promote the interests of the members at Arcot Hall Golf Club.
My best wishes also go out to our Lady captain Anne Carter, I wish Anne a hugely successful year as lady Captain and look forward to working with her and our ladies section during my year as Men's Captain.
The course has undergone some recent changes and some major improvements over the winter, I am confident that the course will be in fantastic condition this year. My aim is to continue working with people to improve the golf course making it an attractive proposition for any golfer to enjoy a round.
The club has a fine tradition of charitable donations, and during my Captaincy I will continue to support Arcot Hall in raising money for House improvements, which I hope you will support whenever possible.
Finally whilst I am sure there will be lots for me to do, I look forward to the season and spending time on the golf course with friends, old and new and wishing everyone a great golfing season.
John Barnes
Captain 2023
Lady Captain 2023 – Mrs Anne Carter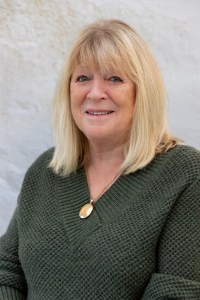 As the new Lady Captain for 2022-23, I would like to welcome you to Arcot Hall Golf Club.
Firstly, I'd like to thank Shirley Windham, the Past Lady Captain for her support and guidance during my year as her Vice-Captain.
As a late comer to golf, I had no idea of the voluntary commitment of the committee members in carrying out their roles.  Last year, as Vice-Captain, I learnt a lot about the inner workings of the golf club and how hard working and dedicated everyone is in trying to maintain and improve standards, both in the clubhouse and on the course. I hope in my year as Lady Captain I will be able to demonstrate the same dedication.
In 2022, the ladies' section had a particularly successful year, with two of our teams moving up a division.  I wish good luck to all our teams in the coming season. The ongoing success of the ladies' golf academy has seen an increase in numbers for the lady's section. An aim for this year is to see a smooth transition for the academy members into club activities and events.
Each week, on a Friday, is the lady's competition day. All ladies with handicaps are invited to play and the competition is followed up by a good chat and a sandwich!  For further information about the teams, opens, competitions and events please refer to the Club website
This year, my Lady Captain's charity is Guide Dogs for the Blind and I hope that fund raising events will be well supported by members and visitors to the club.
I also intend to continue supporting the Past Captain's charity, the Hope Centre. I felt it was a worthy charity, particularly during these worrying economic times by providing essential food items etc for local families.
After a lot of hard work by the committee and green keepers, several major improvements have been made to the course over the last year.  Arcot Hall offers a great place to play golf and now with the changes it will be even better so here's hoping for good weather and good golf!
Anne Carter
Lady Captain 2022 -23