Club Captain 2022 – Mr Gary Fairfax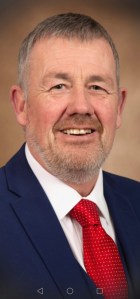 Firstly I would like to congratulate my predecessor Darren Thompson on the success that he achieved in particularly challenging times in guiding the team to their 3rd place finish in the Newcastle and District Golf League in 2021.
I was honoured to be asked by Darren to take on the role of Captain of this wonderful Golf Club.  I have been a member of Arcot Hall for 22 years and have seen a number of changes and I look forward to building on these changes and making the Club a place where we can make our current  members proud to play,  and look forward to welcoming new members in the Ladies, Mens and Junior sections.
As members, you all play your part in supporting the Club and I know that you will all support me in my year ahead.
Following on from Darren, I will be using any money that I raise through charitable means to fund some much needed repairs to the Clubhouse.
I hope that you all have a fantastic season.
Gary
Captain 2022
Lady Captain 2022 – Mrs Shirley Windham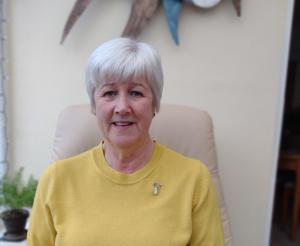 Welcome to Arcot Hall Golf Club.
Thank you to my predecessor Past Captain Susan Taylor for looking after us for a couple of unusual years in 2020 and 2021 brought on by the pandemic and, also, her continued support to me now.
2022 is, I feel, a very different year for me as Lady Captain as I've only been playing golf and part of the Club for 6 years. I started in the Golf Academy and still play with several of the ladies who started with me. The Academy is a great place to start!!
I was honoured to be asked take over as Vice-captain after the death of our dear friend Jackie Davison and then to continue as Lady Captain this year and hopefully it will be a great year on and off the golf course.
Our ladies section managed to get together to play distanced golf for the latter part of 2021 as Covid restrictions were lifted and we found the course in great condition thanks to the Green keepers who worked tirelessly throughout the year to maintain it.
Arcot Hall offers a great place to play golf for Ladies and Girls. From the true beginner, where we have a Golf Academy run by the Golf Pro, aided by myself, through to Elite Players. We also aim to introduce golf to young girls through our Girls Golf Rocks initiative.
Our Ladies Competition day is a Friday.This year we also run two Ladies Opens (full details are on the Opens page on this website). There are also great opportunities to play casual golf along with joining in our mixed competitions.
I'd like to wish good luck to all of our teams playing in the NLCGA (Northumberland Ladies County Golf Association) matches this year, we are lucky to have 2 teams in the Shield Divisions, a team in the Evening League and also a chance for our lady golfers to play in the TR Percy or Norah Percy knockout teams.
My Charity this year will be The Hope Centre based in Cramlington incorporating the Cramlington Food Bank, run under the Trussel Trust umbrella, which is now based in the Hope Centre. The food bank is a much-needed resource, relying on contributions from local businesses and donations from the public.
I'd like to end by hoping everyone has an enjoyable 2022 golfing season, remember it's great to be out in the sun playing good golf with good friends. 
Best wishes
Shirley
Lady Captain 2022